The phrase 'getting long in the tooth' just got outdated. With our exceptionally aesthetic and life-like crowns, bridges and dentures, you can forget the fact that you ever had any teeth missing. Using high precision technologies in collaboration with our lab partners, we deliver restorations that look great, fit well and last long. In fact, they even come with a warranty of up to 15 years.


All Ceramic Caps and Bridges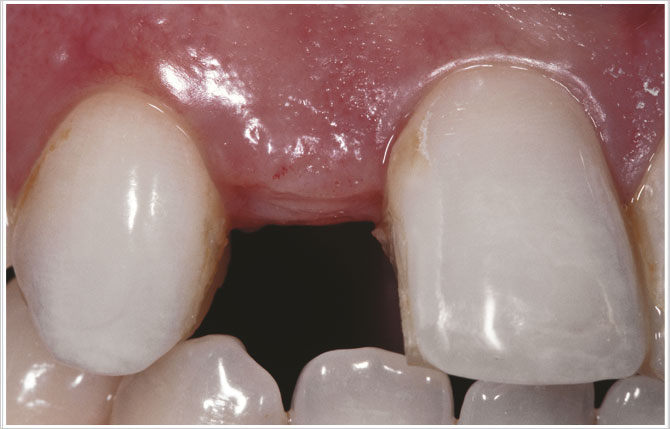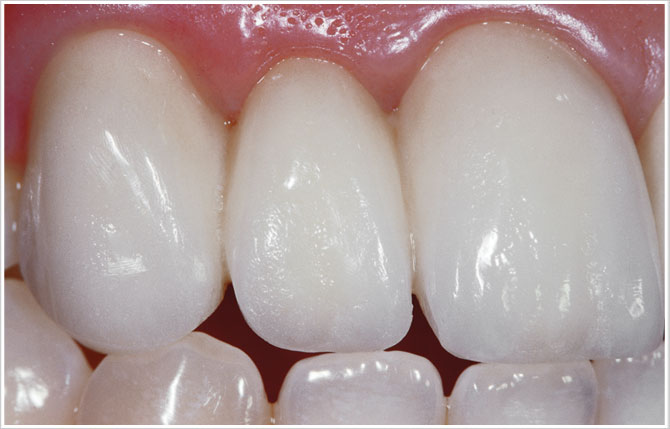 Replacement of missing teeth that doesn't look like a replacement? With our exciting range of All-Ceramic Restorations, this is no longer a dream.A unique combination of exceptional beauty and remarkable strength, Metal Free Restorations at Dental Trends are sure to dazzle you.
A careful smile analysis is followed by detailed treatment planning to determine which particular Metal Free Restoration is appropriate in your case.
The extraordinary shade matching along with replication of the texture and gloss of your natural teeth gives All-Ceramic Restorations their lifelike appearance. The unique high strength composition of Zirconia and Alumina based ceramics makes them outstanding in terms of longevity.Our select range of Crowns and Bridges comes with a warranty of up to 15 years. A great marginal fit ensures maximum protection to the underlying tooth.
We are proud to present to you a wide range of services that you may choose from:
Empress Esthetic

E-Max

Empress CAD

Lava Essential (5 Years Warranty)

Lava Monolith (5 Years Warranty)

Lava Basic (10 Years Warranty)

Lava Premium (15 Years Warranty)
Metal Ceramic Caps and Bridges

The advent of metal ceramic caps was a breakthrough in aesthetic restorative options. As the name suggests, these caps comprise of a metal core or coping that is veneered on the outer aspect with ceramic. Thus, the final restoration possesses a strong substructure and at the same time, is aesthetic and lifelike due to the veneering ceramic-the best of both worlds! These caps have a track record of nearly 60 years and counting…
Gone are the days where you would want to cover your mouth with your hand every time you felt like smiling or laughing! At Dental Trends, the metal ceramic caps offered are fabricated using laser sintering. Thus, the caps are manufactured by computerised technology which ensures an accurately fitting, precise and biocompatible metal core. In addition, these caps also come with a 5 year warranty.In collaboration with our well trained dental technicians, we aim at delivering restorations that are sure to make you want to flaunt your smile!
All Metal Caps and Bridges
All metal caps and bridges, as you may have guessed, are made entirely of metal. Thus, they can be used only in teeth that do not show in your smile line. These caps have limited application in today's era of aesthetic awareness. At Dental Trends, we generally prefer to use other better alternatives, barring those cases where nothing else is recommended.
Full Mouth Rehabilitation

One of our in-house specialty dental treatments at Dental Trends is full mouth rehabilitation.Full mouth rehabilitation is a treatment that involves placement of caps on all or nearly all the teeth present in the mouth. This treatment is undertaken only when it is ascertained that:
The existing teeth need to be protected with caps either due to pronounced loss of tooth structure,for example, loss of enamel and dentin due to various reasons such as grinding of teeth (bruxism), clenching, erosion, abrasion, certain genetic malformations like enamelogenesis imperfecta, dentinogenesis imperfecta, fluorosis etc. or

When the tooth contact positions are such that there is pain on biting in the teeth, or gums, or muscles that move the jaws or the temporomandibular joint.
Such a patient may present with generalized sensitivity of teeth, worn out teeth, unsightly appearance of teeth, mobility, bone loss around teeth, sore muscles, a pathologic joint, i.e., pain on opening and closing, clicking or popping sounds in the joint, reduced range of motion, etc.
The aim of full mouth rehabilitation carried out at Dental Trends is peaceful harmony amongst all the components of the chewing apparatus-the teeth, the gums and supporting system of the teeth, the muscles and the temporomandibular joint so that you can once again come to enjoy smiling, eating and laughing! The prosthodontist at Dental Trends meticulously plans and systematically executes all the complex treatment steps to ensure a satisfying and stable result.